As you very well know, doing your due diligence on a company that will potentially take care of your nearest and dearest (and furriest) family members is crucial.
So here's my story: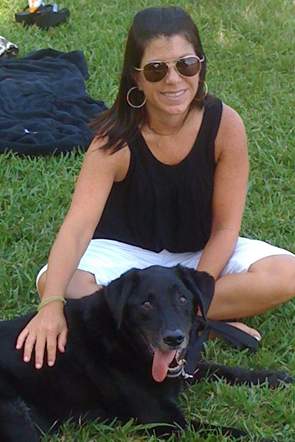 My name is Wendy Harbaugh and I am the owner of Angels Pet Sitting Service. Raised in Philadelphia, I attended the University of Richmond and Virginia Commonwealth University. Immediately after graduate school I joined the Peace Corps and served in Swaziland, Africa for two years, working as a town and park planner.
When my contract of service ended, I traveled throughout southern Africa before returning to the states. Once I got settled in at home, I adopted a young black Labrador and named her Ywe, after a Chichewa phrase I frequently heard during my travels. Ywe became more than a reminder of good times in the Peace Corps; as we created our own good times and memories together, she became my truest companion and best friend. Through moves up and down the East coast and long weeks at a corporate job, Ywe was there – always waiting at the door when I returned home, heavy tail thumping and wet tongue wagging.
When I lost Ywe a few years ago, I decided to channel the pain into something positive. Joining my passion for serving others with my love of animals, I left my corporate job to join Angel's Pet Sitting Service.
Originally founded in 1997, I now own the company and care for each client's pets the way I did for Ywe. Whether with them for a week while your family is on vacation, or for a walk each day, every animal I work with becomes almost like a foster pet for me. Playing with them and looking after them is the highlight of my day! These past few years have been some of the best yet: ditching my desk job for a career that is so thoroughly fulfilling and rewarding has been such a gift.
I hope you choose Angel's Pet Sitting Service so I have the chance to meet your wonderful pets – and so you can have the peace of mind that they are in the best possible hands while you are away!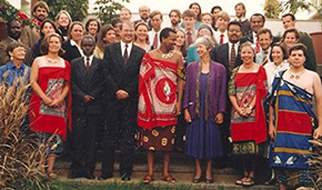 Starting the Company
The company was founded in 1997 and she cares and loves every single pet that comes into the center. Being able to walk them, play with them, and care for them is something that she enjoys throughout the day. Whether their owners are out on a long vacation or just away for a day, she enjoys every minute spent with the pets that come through. She is highly motivated and puts a lot into this service that she ditched her desk job and jumped right into caring for pets.
What to Expect From Us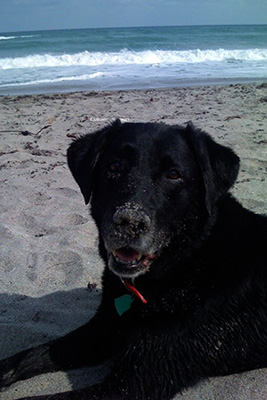 At Angels Pet Sitting Service, you're able to relax knowing that your pet is cared for. Not only does Wendy care for the pets as her own, but she makes sure to listen to what the owners have to say about their beloved pet. This is because every pet is different and needs different needs met. Wendy will do a thorough questionnaire to ensure that she provides only the best for the pet that you have since it can be scary for not only you, but the pet you want to have watched. You can expect us to provide exceptional above and beyond service. Not only does she walk, feed, play, and groom the pets if needed but she will ensure that they are loved and have fun while with her. Many pets are stuck in kennels while owners are away, this is not the case at Angels Pet Sitting Services. Your dog needs to feel warm and comfortable and she ensures that this is exactly what they get. Check out the Services and Fees Page to find out about the services she provides contacting us today.
Your Pets Deserve the Very Best, Call Us Today to Find Out More About Wendy and Her Extraordinary Pet Care Services!!!
  Angels Pet Sitting Service –  754.300.7838